Delivery of CNC lubrication system oil pipe
Views: 76 Author: haoli Publish Time: 2020-04-06 Origin: http://www.njhaoli.com/Lubrication-System.html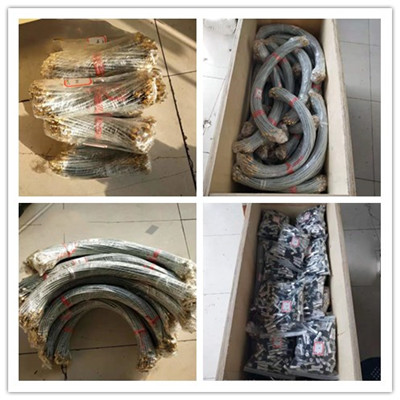 Functions of packing and delivery oil pipe / lubricating system and lubricating oil pipe
Coronavirus affects us, but we can't be affected. As always, we guarantee the quality and delivery time to our customers.
The customer orders the oil pipe and accessories of the lubrication system, so the function of the lubrication system and oil pipe is also introduced to you:
Intermittent oil supply system is the best oil supply mode in the centralized lubrication system. The intermittent oil supply system can periodically and quantitatively supply oil to each lubrication point by the controller, so that the friction point can maintain an appropriate amount of lubricating oil film, which is an excellent lub oil system.
It is composed of lubricating pump, oil distribution metering element, oil pipe and control part. The working pressure of the system is 0.17-2.5mpa, the viscosity range of the oil is 20-750mm² / s, and 1-50 lubricating points can be set. The system uses BJ type throttling proportional metering device to distribute oil quantity according to the ratio.
The system is widely used in textile machinery, printing machinery, packaging machinery, stamping machinery, Agricultural machinery,plastic machinery, CNC machine, processing center, Numerical control machine,heat treatment equipment, etc.
Advantages of lubrication system:
1.Reduce friction, prevent or reduce wear and take away friction heat;
2.Extend the service life of the machine;
3.Prevent rusting;
4.Reduce labor cost
Haoli oil pipe is composed of copper joint, nylon pipe and steel pipe. It is pressure-resistant, corrosion-resistant and rust free. Mechanical lubrication requires pump to supply lubricating oil through oil pipe to all lubrication points of the machine.